Employment information
Quantity: 03
Working mode: Full time fixed
Position: Staff
Gender Requirement: Male
Category: Driver / Driver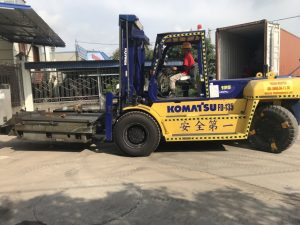 Job description
– Drive forklifts in Hai Phong, Viet Nam.
– Carrying forklifts in the company as assigned by the manager, with lift driver certificate.
Benefit
– Wage agreement.
– To enjoy the social insurance, health insurance, unemployment insurance, welfare regimes
of the state.
– Have the opportunity to develop a career
– Work in a young, dynamic environment, evaluate and treat
This is based on the capacity and creative enthusiasm of each member.
Job requirements
– Have driving license
– Have experience driving forklift of 10 tons or more
– Personality: Honest, careful, detailed, responsible spirit
– Withstand high work pressure. Dynamic, hard work
– Go to work immediately after being accepted.
File requirements
– Driver's license
– Job application.
– Curriculum vitae.
– Household registration, identity card and health certificate.